March 24 , 2021
Wastewater treatment plant - 100LEOPARD5.75T

Description of the application:
During the renovation of wastewater treatment plant located in Poland there was need to empty the primary sludge, dephosphorization and denitrification tanks. Between the years of wastewater processing there was a lot of sands and stringy rags deposits been accumulated.


The problem:
Customer is very experienced about this kind of works they used usual self-cleaning open channel impellers which need a lot of maintenace need to be done about cleaning the hydraulic time to time, wasting a lot of time during work.
How to solve:
EVAK distributor propose to test brandely new EVAK 100LEOPARD5.75T with "chopper" type design, 1450 r.p.m. and 5.5kW pump power as the solution for this application. Customer accepted this proposal and decide to try it immediately as the pump was ready to solve the problem on distributor stock.
The effect was impressive, from the time of LEOPARD pump installed there was no need to clean the impeller anyway. Customer immediately ask to order this one and the second pump, the same size for their usual jobs.
This way another customer is satisfied with EVAK pumps which are ready to face not only typical but the hardest working conditions also.
Before: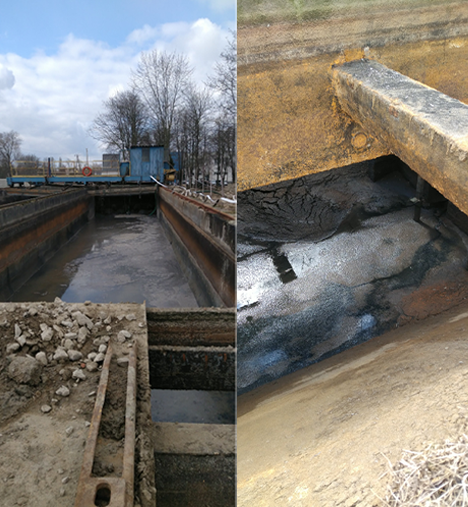 After: